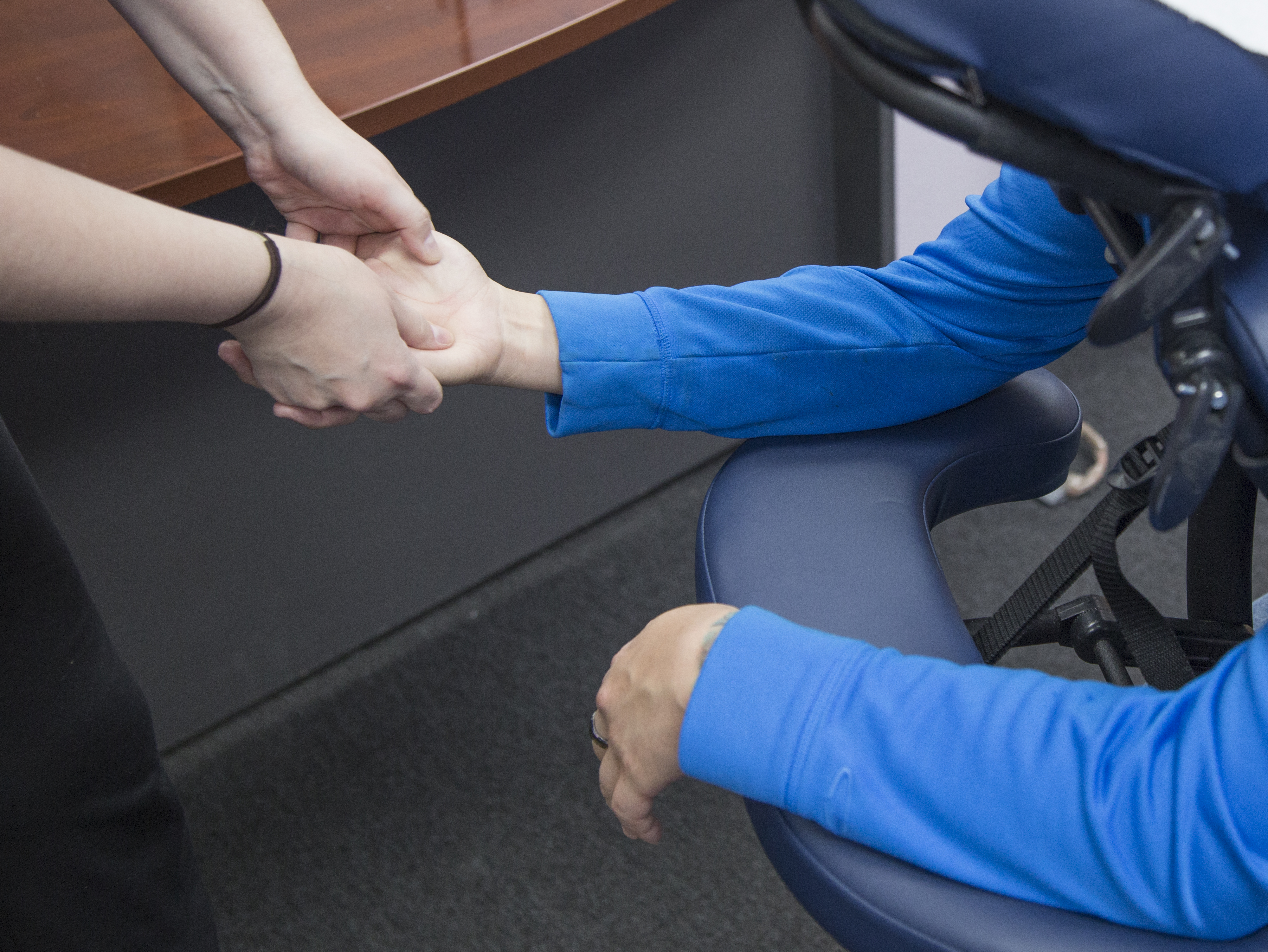 At Workplace Massage we strive to bring relaxation to your office. Therefore we are committed to making our visits stress-free to the host business. We will bring everything we need to the location, provide fliers, sign-up sheet or online calendar, and handle all payment details. Please contact us for more details: wpmalaska@gmail.com
Chair Massage  online gift card purchase 
Seated therapeutic massage for back, neck, arms
$20 for 15 minutes
$40 for 30 minutes
$80 hourly rate
discounts for larger jobs
Table Massage
Full body therapeutic massage for retreats & events. Call for pricing.
Massage-A-Gram®         online gift card purchase 
Single gift-style chair massage delivered to workplace perfect for birthdays, anniversaries, thank-you's, and other special occasions. Prices listed for delivery in Anchorage, Alaska. Purchase gift certificate online, call us to schedule session. 
$50 for 15 minutes
$65 for 30 minutes
"Sponsor a School" package       school sponsor information
The perfect way to say thank you to school teachers and staff. Parents and organizations can sponsor a day of chair massage at their favorite school.  
Pamper Parties
You deserve some pampering, and so do your friends! We will customize a special event where you will be treated like royalty. Contact us for prices and availability. 
*Please note: Workplace Massage only provides services on site to offices, businesses or group parties. Our services are not available for individuals at home or at our office location.